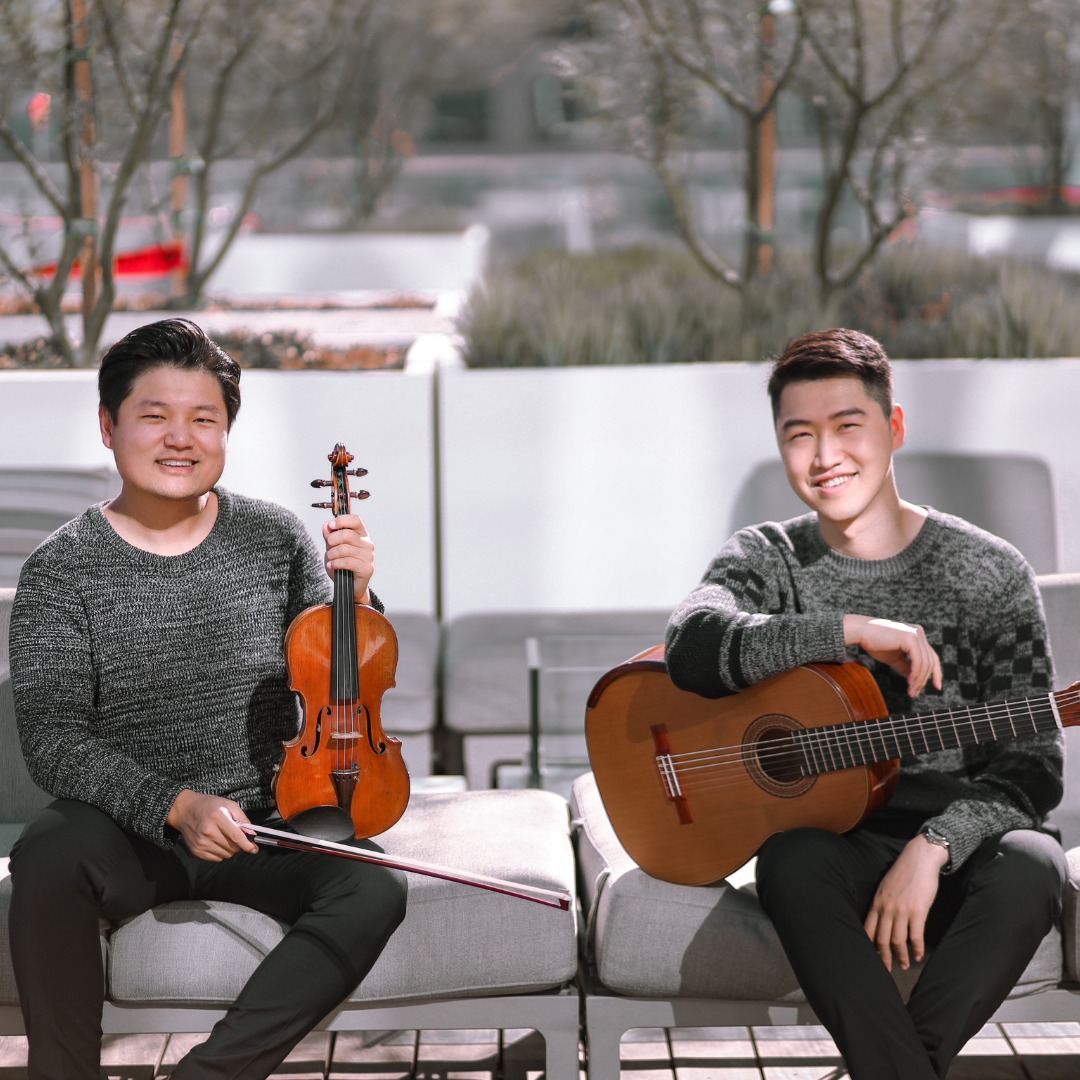 Sunday, October 15, 2023 at 3pm
Winner, 2023 Concert Artists Guild Competition (as "Bestfriends Duo")
ArcoStrum's Musical World Tour combines mixed-genre, multi-culture, and cross-era chamber music. The 70-minute program invites audience members on a movie-like experience featuring Violin, Classical Guitar, Electric Guitar, Erhu (Chinese two-string fiddle), Flute Dizi (Chinese bamboo flute), Piccolo Dizi (Chinese bamboo flute).
This is an indoor concert, held at the First Presbyterian Church, 96 Main St., Stamford, NY.
No advance tickets or reservations. 
Suggested Donation of $12 Adults / $6 Seniors, free for ages 13 & under
Masks suggested.
Learn more here.