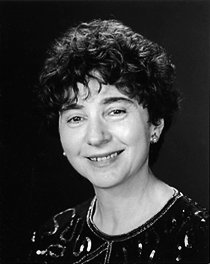 In 1985, Stamford's newest physician set up his practice and brought with him his lovely and talented wife, pianist Eva Lisa Kovalik. Mrs. Kovalik taught — and still teaches — piano students at the Juilliard School in New York City. Until their furnishings were moved to their new home, Mrs. Kovalik borrowed the piano at the Presbyterian Church when she wanted to rehearse. It wasn't long before word got around the village of the amazing musician playing at the church, and folks began sitting in on her practice sessions.
Lisa Kovalik's rehearsals were so popular that it was obvious there was a hunger in the area to hear live classical music performances. Mrs. Kovalik was asked to help organize concerts and gladly worked to fill this need for her new community. Through her efforts the Juilliard School sold the fledgling group a Steinway piano that needed a bit of care. Funds were raised for its purchase and renovation, and the performances were moved to the Cyr Center. In 1986, Friends of Music was incorporated. To this day the organization continues to present extremely talented musicians to the musically inclined residents of our area.
All these years later, Mrs. Kovalik is still a board member of Friends of Music. Many of the artists we are privileged to hear come through her connection with Juilliard. We all owe her a great deal of gratitude for sparking the creation of the concert series and for helping to nurture it for three decades.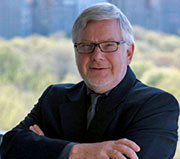 Ilkka Kalliomaa served several terms as President for Friends of Music and many years on the Board of Directors. A violinist and baritone, Mr. Kalliomaa first came to the US as marketing director for the textile firm Marimekko, and recently retired as the Cultural Attaché for the Finnish Consulate in NYC. His connections to the music communities of both of his countries continues to be a major source of talent for our concert series in Stamford.
We also give a heartfelt "Thank you!" to Elizabeth McPhail for her ongoing contribution of her time and her accounting expertise in helping Friends of Music to prepare our tax returns each year.
In Memoriam
To some of our dear friends who are no longer with us, we offer thanks and recognition of their efforts and commitment to Friends of Music. It is safe to say that each of these folks had a tremendous role in the organization's growth and endurance. They are greatly missed.
Please read our In Memoriam page to learn more about each of these Very Important People in the history of FoM.
Of course there are other people who were involved with Friends of Music at its birth and during the years since. As people leave the organization, one way or another, some of these memories are lost. If you have information and photos about someone who should be included here, please do let us know.