Concerts are held every 3rd Sunday, April through November and the 1st Sunday of December.
Due to ongoing COVID-19 concerns for the safety of our artists and concert patrons, and in compliance with restrictions on social activities, we anticipate additional concerts will be cancelled, but in the spirit of optimism we will wait to decide as the dates approach. Please return to this site for the most current information on our schedule.

Holiday Concert: Robin Lacey/Zēlos Saxophone Quartet
December 4
@
3:00 pm
–
5:00 pm
RESERVATIONS REQUIRED as church seating is very limited
E-mail: FOMAdmin@friendsmusic.org
Phone#: 518.918.8003
Masks & social distancing required
FREE HOLIDAY CONCERT!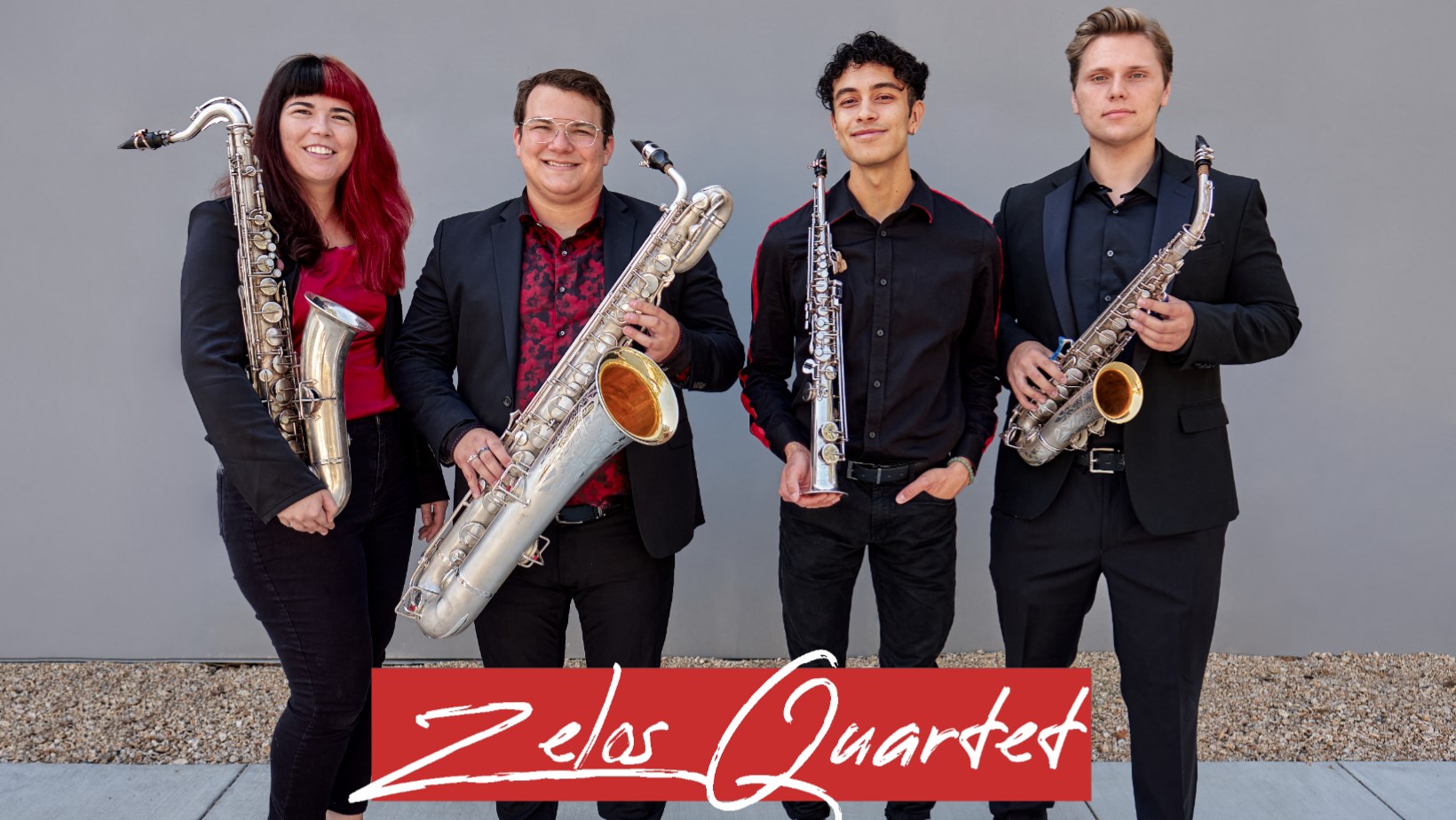 The Zēlos Quartet is dedicated to performing a wide array of repertoire ranging from underrepresented contemporary works to transcriptions from the baroque, classical, and romantic eras. Committed to performing on saxophones that fit the acoustical specifications of its inventor Adolphe Sax, the Zēlos Quartet looks to connect with a variety of audiences to show the wide range of sounds and colors of the saxophone.
Zēlos has participated in summer music festivals such as Festival South (Hattiesburg, MS) and the National Music Festival (Chestertown, MD), where they connected with local audiences through public performances in retirement homes, farmers markets, and house concerts. They have also been extensively coached by Dr. Michael Hernandez of the critically acclaimed Mana Quartet and participated in masterclasses by the award winning Verona String Quartet and Amethyst Quartet.
Based in San Jose, the quartet performs extensively around the San Francisco Bay Area. Zēlos regularly performs for First Friday, Groupmuse, Art Exhibits, and Open Mics. They were also the only student-led ensemble to be invited to play in the 2017 San Jose State University Kaleidoscope concert.
Recent awards of the Zēlos Quartet include 1st place in the 2018 Frances Walton Competition, advancing the Nationals Finals of the upcoming MTNA Chamber Music competition and winning SJSU's Concerto Competition and Music Study Club Competition.