Concerts are held every 3rd Sunday, April through November and the 1st Sunday of December.
Due to ongoing COVID-19 concerns for the safety of our artists and concert patrons, and in compliance with restrictions on social activities, we anticipate additional concerts will be cancelled, but in the spirit of optimism we will wait to decide as the dates approach. Please return to this site for the most current information on our schedule.

Yoonah Kim, clarinet & Wynona Wang, piano
May 16, 2021
@
3:00 pm
–
5:00 pm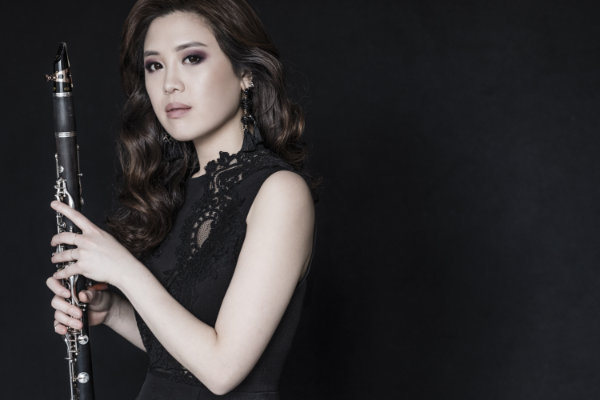 Robert Schumann: Romance in F-sharp major, op. 28 no. 2
Robert Schumann: Piano Sonata No. 1 in f-sharp minor, Op. 11
Clara Schumann: 3 Romances for violin and piano, Op.22,
(arranged for clarinet and piano by Yoonah Kim)
Johannes Brahms: Sonata in E-flat major for clarinet and piano,
Op. 120 No. 2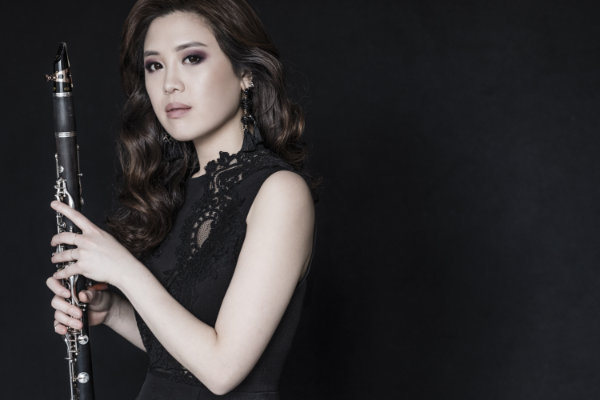 Hailed by The New York Times for her "inexhaustible virtuosity", clarinetist Yoonah Kim is rapidly earning recognition as a young artist of uncommon musical depth and versatility. Yoonah is a winner of the 2016 Concert Artists Guild International Competition. The first solo clarinetist to win CAG in nearly 30 years, this Korean-Canadian artist joins the ranks of prominent solo clarinetists discovered by CAG, including David Shifrin, Michael Collins, and David Krakauer.
Recent performance highlights include Mozart's Clarinet Concerto with the Maui Chamber Orchestra, George Gershwin's Rhapsody in Blue in a new arrangement for solo clarinet and string orchestra by Texu Kim, and the World Premiere of a new concerto by Eric Nathan for Violin and Clarinet, with violinist Stefan Jackiw and the New York Classical Players. Her recent chamber music appearances include performances of Messiaen's Quartet for the End of Time with Stefan Jackiw, cellist Jay Campbell and pianist Orion Weiss at Princeton University and the Crypt in New York City and also with the Junction Trio (Stefan Jackiw, Jay Campbell, and pianist Conrad Tao) at Rockefeller University.
Yoonah recently made her New York recital debut at Carnegie Hall's Weill Recital Hall, and has also given debut recitals for Chicago's Dame Myra Hess Memorial Concerts series, Washington Performing Arts' Music in the Country series, Chamber Music Society of Little Rock and Union County Performing Arts Center. She also appeared as concerto soloist with the Arkansas Symphony Youth Orchestra, the Chesapeake Youth Symphony, and the DuPage Symphony Orchestra.
In 2016, Yoonah became the first woman to win first prize at the Vandoren Emerging Artist Competition, leading to her world premiere performance of Pocket Concerto by American composer Dag Gabrielsen at The Music for All National Festival in Indianapolis, presented by Yamaha. Earlier that year, she was a featured soloist at Juilliard's Focus Festival, performing Donald Martino's A Set for Clarinet at Peter Jay Sharp Theater in New York City.
From 2016 to 2018, Yoonah was a member of Ensemble Connect (formerly Ensemble ACJW), a highly selective two-year fellowship program under the joint auspices of Carnegie Hall, The Weill Institute, and The Juilliard School. With Ensemble Connect, she performed regularly at Carnegie Hall, often in collaboration with renowned conductors and guest artists. Highlights include collaborations with Sir Simon Rattle at Zankel Hall, and with soprano Natalie Dessay at the Philharmonie de Paris.
Yoonah tours regularly with the ensembles FOUNDERS and Frisson, and has appeared at chamber music festivals, including the Marlboro Music Festival, Mainly Mozart Festival, Chautauqua Music Festival, California's Festival Napa Valley, Maine's Bay Chamber Music Festival, Bravo! Vail, Sarasota Music Festival, and The Banff Centre Music Festival and the Thessaloniki Festival in Greece.
Born in Seoul and raised in British Columbia, Yoonah Kim holds a Master of Music degree from The Juilliard School and a Bachelor of Music degree from the Mannes College of Music at The New School, where she studied clarinet under Charles Neidich.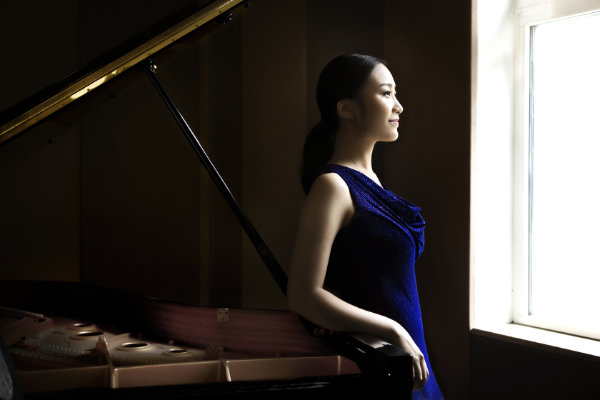 Chinese pianist Wynona Wang was selected as First Prize winner of the 2018 Concert Artists Guild International Competition, which is just the latest in a series of impressive first prize performances, along with the 2017 Wideman International Piano Competition in Louisiana. Among the many performance prizes awarded to her with these victories, she will make her New York recital debut at Carnegie Hall's Weill Recital Hall during the 2019-20 season on the CAG Winners series.
An active performer in China, Europe and the United States, Wynona recently earned her Performer's Diploma under the tutelage of the eminent pianist Alessio Bax at Southern Methodist University in Dallas. While at SMU. she appeared in multiple concerto performances as well as numerous recitals and chamber music concerts, including collaborations with cellist Andres Diaz and with the Escher String Quartet. Her upcoming itinerary features recitals in New York and Florida, and concerto engagements in California and Texas.
Other recent North American performances include the Northwest Florida Symphony Orchestra, and the Meadows Symphony Orchestra of SMU in Dallas, and such major festivals as PianoTexas, Morningside Music Bridge in Calgary, Canada, the International Keyboard Institute & Festival in New York City, and the Chautauqua Institution. Internationally, Wynona has been a featured soloist with the Academic Symphony Orchestra of the National Philharmonic Society of Ukraine, and the Romanian Mihail Jora Philharmonic Orchestra in Italy. She has also given numerous solo piano recitals in China—including cities such as Beijing, Qingdao, Hangzhou, Wuhan, Shenzhen, Kunming, Ningbo, and Dalian—as well as in Spain (Madrid) and Indonesia (Jakarta).
In addition to her most recent first prize successes, she has also garnered top honors at numerous competitions: the Meadows Concerto Competition at SMU; the Artist Recognition Scholarship Awards Competition at NYC's International Keyboard Institute & Festival; the Hamamatsu International Piano Academy Competition in Japan; the First Indonesia Pusaka International Piano Competition in Jakarta; IX International Competition for Young Pianists in Memory of Vladimir Horowitz in Ukraine; and the Chautauqua Piano Competition.
Born in Beijing, Wynona Wang began playing piano at age 4, and went on to study at both the Music Elementary and Secondary schools at the prestigious Central Conservatory of Music (CCOM) in Beijing. In fall 2016, she was awarded a full scholarship for her Performer's Diploma at Southern Methodist University in Dallas, and she now lives in New York while pursuing her undergraduate degree at The Juilliard School as a student of Dr. Robert McDonald.