Concerts are held every 3rd Sunday, April through November and the 1st Sunday of December.
Due to ongoing COVID-19 concerns for the safety of our artists and concert patrons, and in compliance with restrictions on social activities, we anticipate additional concerts will be cancelled, but in the spirit of optimism we will wait to decide as the dates approach. Please return to this site for the most current information on our schedule.

The Hunt-Berry Duo
October 17, 2021 @ 3:00 pm

-

5:00 pm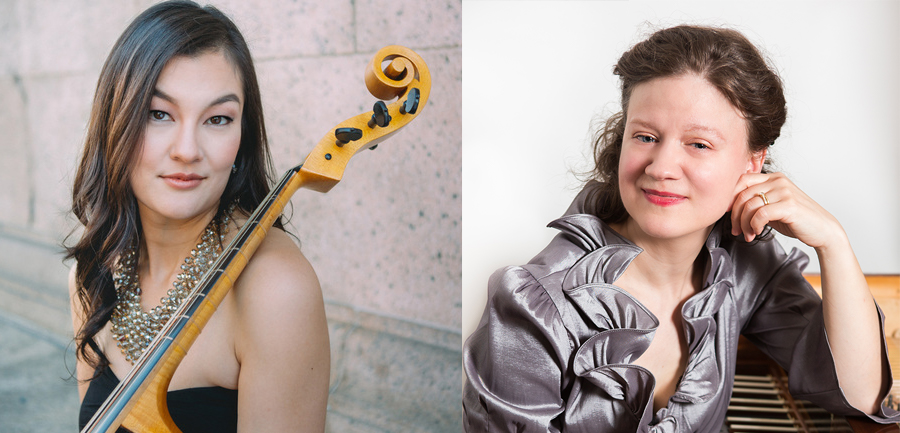 An indoor concert at the Stamford United Methodist Church
88 Main St., Stamford, New York 12167
RESERVATIONS REQUIRED as church seating is limited
E-mail: FOMAdmin@friendsmusic.org
Phone#: 518.918.8003
Masks & social distancing required
By donation
PROGRAM
Leonard Bernstein (1918-1990)
Prelude, Fugue, and Riffs (1949) arr. John Romano
Jeff Scott (1967)
Homage to Paradise Valley (2019)
I. Ghosts of Black Bottom
II. Hastings Street Blues
III. Roho, Pumzika Kwa Amani (Spirits, Rest Peacefully)
IV. Paradise Theater Jump
Intermission
Willem Jeths (1959)
Maktub (2013)
George Gershwin (1898-1937)
An American in Paris (1928) arr. Raaf Hekkema
The Hunt-Berry Duo
Shirley Hunt, violoncello
Sylvia Berry, fortepiano
Interview with Bill Snyder at WSKG
From Prussia with Love: Berlin and the Road to Beethoven's Cello Sonatas
Featuring works by Ludwig van Beethoven, Carlo Graziani, Carl Friedrich Abel, and Jean-Louis Duport
Notes on the Program
During the short reign of Friedrich Wilhelm II – King of Prussia from 1786 to 1797- Berlin became an exciting hub of cello playing. In addition to being an avid cellist, this monarch maintained an excellent orchestra, and his musicality attracted the attention of many first-rate composers. Haydn, Mozart, Boccherini and Beethoven are the names most associated with him, yet this program highlights lesser-known composers from Friedrich Wilhelm II's orbit whose contributions to the cello's increasingly virtuosic role were great. Graziani was Friedrich's first teacher, and the legendary Duport brothers carried on in this role while pushing the instrument's limits. C.F. Abel, a gambist and cellist of note who worked intimately with Johann Christian Bach, dedicated works to Friedrich Wilhelm II that bridged the gap between baroque and classical aesthetics. The road paved by these composers led the way to Beethoven's encounter with Wilhelm Friedrich II and the Duport brothers in 1796, which yielded new works that put the fortepiano and the cello on an even playing field for the first time.
About the Artists
The Hunt-Berry Duo is comprised of two artists who have dedicated their careers not just to historical instruments, but to the study of late 18th and early 19th century performance practices. Shirley Hunt, hailed for her Bach playing by The Strad as "…stylish and accomplished," recently became the first woman, the first American, and the first person of color to complete a compendium recording of J.S. Bach's Suites and Sonatas for cello and viola da gamba. Sylvia Berry, lauded by Early Music America Magazine as "…a complete master of rhetoric, whether in driving passagework or cantabile adagios," made a critically acclaimed recording of Haydn's London Sonatas on an 1806 Broadwood, and has been featured as a soloist and chamber musician on a wide variety of historical keyboard instruments.