Concerts are held every 3rd Sunday, April through November and the 1st Sunday of December.
Due to ongoing COVID-19 concerns for the safety of our artists and concert patrons, and in compliance with restrictions on social activities, we anticipate additional concerts will be cancelled, but in the spirit of optimism we will wait to decide as the dates approach. Please return to this site for the most current information on our schedule.

Akropolis Reed Quintet
November 21, 2021 @ 3:00 pm

-

5:00 pm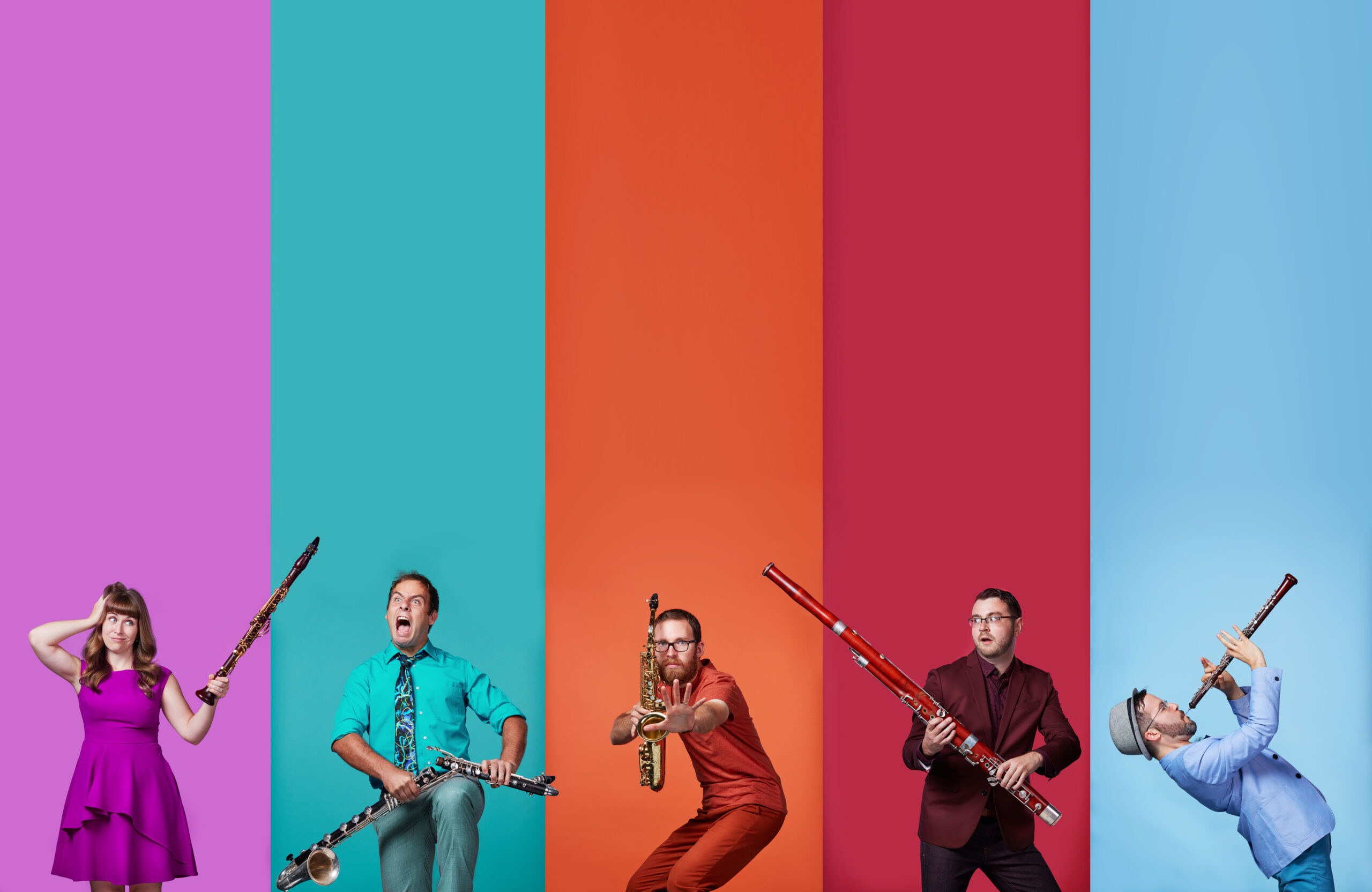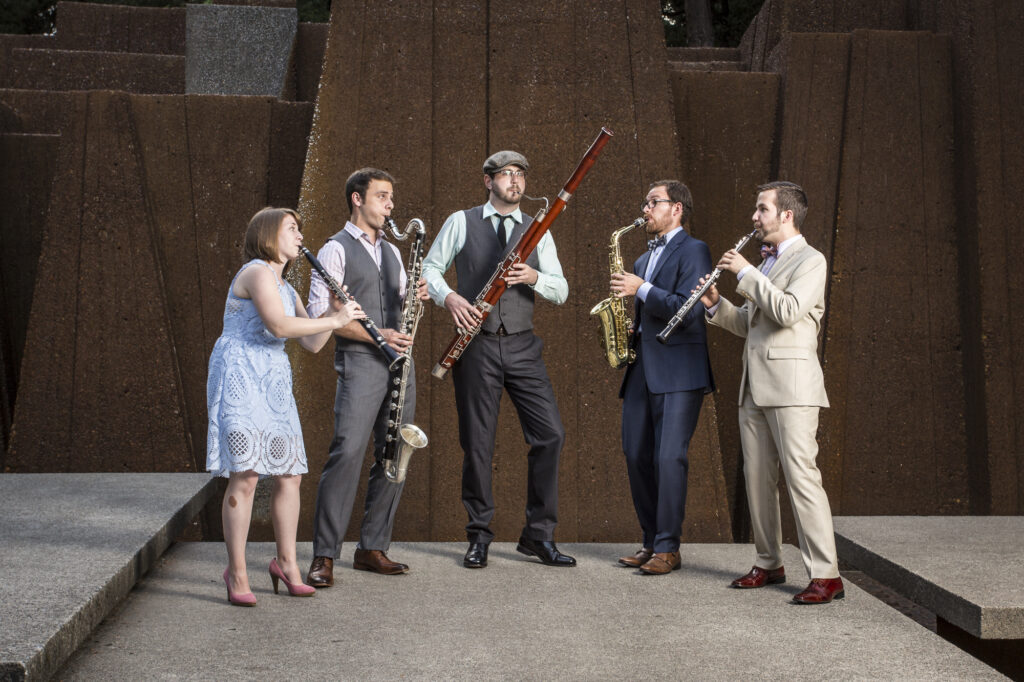 RESERVATIONS REQUIRED as church seating is limited
E-mail: FOMAdmin@friendsmusic.org
Phone#: 518.918.8003
Masks & social distancing required
By donation
The Akropolis Reed Quintet is: Tim Gocklin (oboe), Kari Landry (clarinet), Matt Landry (saxophone), Andrew Koeppe (bass clarinet), and Ryan Reynolds (bassoon).
PROGRAM

Leonard Bernstein (1918-1990)
Prelude, Fugue, and Riffs (1949) arr. John Romano

Jeff Scott (1967)
Homage to Paradise Valley (2019)

Willem Jeths (1959)
Maktub (2013)

George Gershwin (1898-1937)
An American in Paris (1928) arr. Raaf Hekkema
Hailed for their "imagination, infallible musicality, and huge vitality" (Fanfare Magazine), the Akropolis Reed Quintet takes
listeners on extraordinary musical adventures. Founded in 2009 at the University of Michigan, the Akropolis has won seven
national chamber music prizes since 2011, including the 2014 Fischoff Gold Medal and the 2015 Fischoff Educator Award. The
Akropolis is an alumnus of APAP's prestigious Young Performer's Career Advancement Program and has received grants from the
National Endowment for the Arts (Art Works), the Michigan Council for Arts and Cultural Affairs, CultureSource, Quicken Loans, and
Chamber Music America, as well as operating support from the Aaron Copland for Music and the Amphion Foundation.
The Akropolis Reed Quintet's impressive list of recent and upcoming appearances include stops at Caramoor, Chamber Music Northwest,
the Chautauqua Institution, the Artist Series of Sarasota, Chamber Music Abu Dhabi, and Chamber Music Columbus. The Quintet has
been awarded a juried showcase at APAP (YPCA), Chamber Music America twice, the Performing Arts Exchange, the Western Arts
Alliance, and the Mid-Atlantic Performing Arts Market. With three studio albums, including its March 2017 release of The Space Between
Us, called "pure gold" by the San Francisco Chronicle, the Akropolis has recorded 17 original reed quintet works.

Prolific collaborators, the Akropolis's 2018 "Together We Sound" Detroit festival features an improvisatory new work with YAK and a
concert with acclaimed soprano Shara Nova. The Akropolis premiered the first work for reed quintet and string quartet by David Schiff
with the Dover Quartet in 2015, and has performed with such esteemed artists as the Miró Quartet and renowned clarinetist David Shifrin.
In 2015 the Akropolis gave an interactive, fully choreographed performance of "Four-Letter-Word" (Robbie McCarthy) with BodyVox
Dance in Portland, Oregon, and has even performed with HarperCollins published author and scientist Vic Strecher. In April 2017 the
Akropolis's residency in Abu Dhabi featured a performance of Marc Mellits's "Splinter" with original Arabic poetry performed by Khalifa
University students, written around Mellits's music.

The Akropolis Reed Quintet has commissioned more than 30 works from composers in 7 countries and was selected to adjudicate and
premiere the 2018 Barlow Prize funded by the Barlow Endowment, the first time the prize will be given for a reed quintet work. The
Akropolis produces a YouTube Web Premiere Series with more than 40,000 views, showcasing new works, arrangements, and composer
interviews for a live Internet audience. In 2012 the Quintet created Akropolis Collection and has now sold over 140 original and arranged
sheet music works to more than 30 new and established reed quintets.