Concerts are held every 3rd Sunday, April through November and the 1st Sunday of December.
Due to ongoing COVID-19 concerns for the safety of our artists and concert patrons, and in compliance with restrictions on social activities, we anticipate additional concerts will be cancelled, but in the spirit of optimism we will wait to decide as the dates approach. Please return to this site for the most current information on our schedule.

Francesca Anderegg, violin & Matthew McCright, piano
April 24, 2022 @ 3:00 pm

-

5:00 pm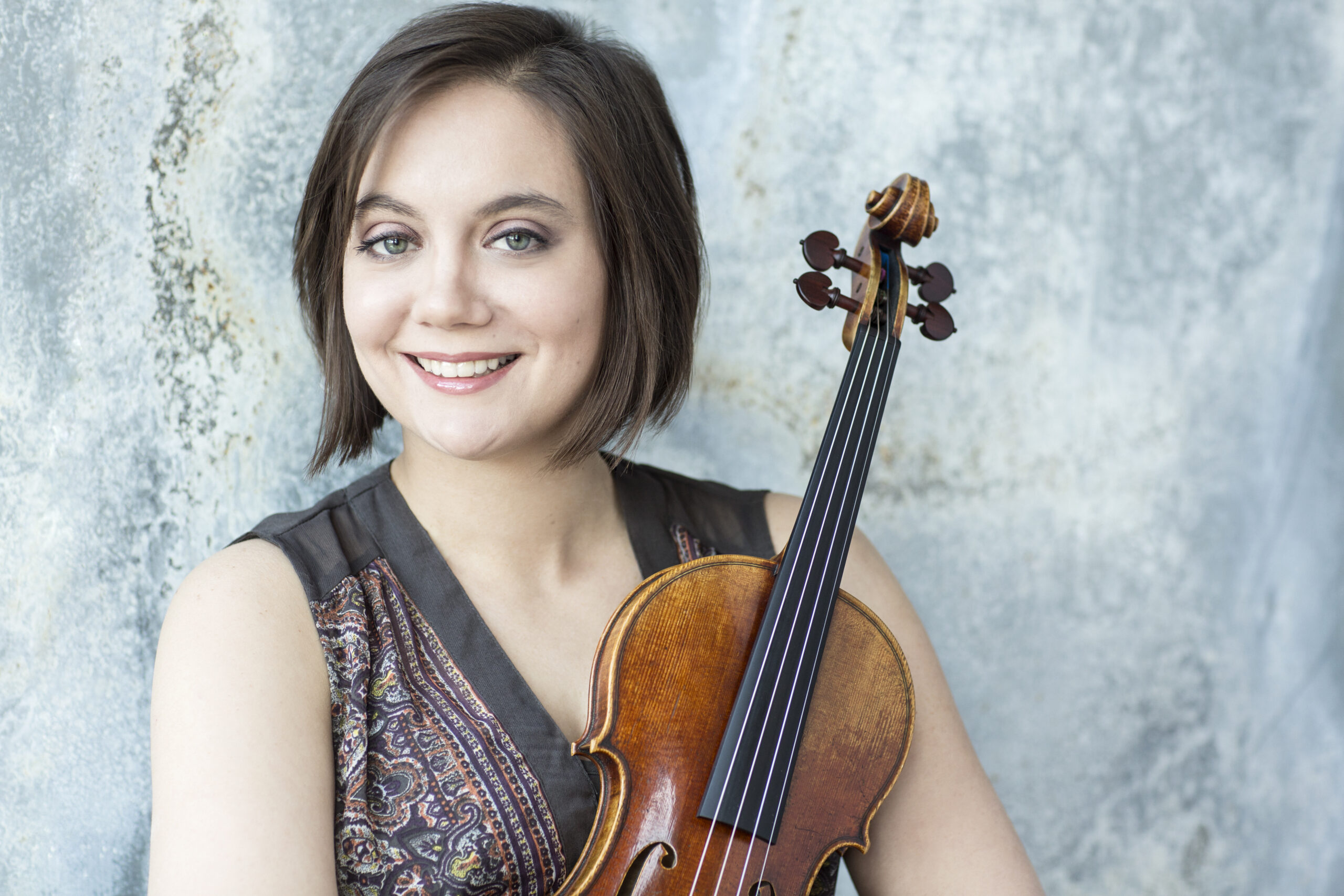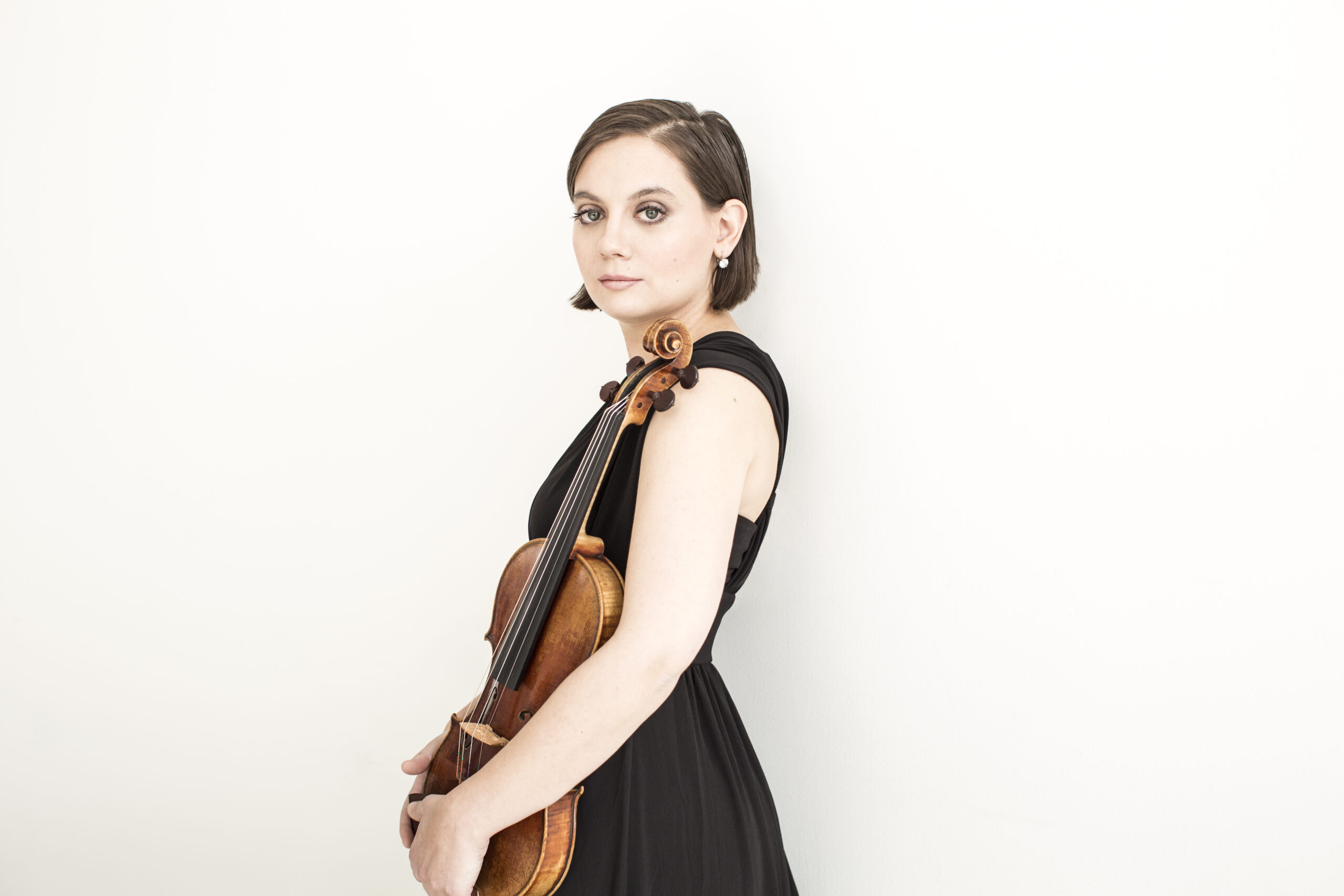 Sunday, April 24, 3PM EST
RESERVATIONS REQUIRED as church seating is limited.
By Donation
E-mail: FOMAdmin@friendsmusic.org
Phone#: 518.918.8003
Masks Required

Francesca Anderegg, violin & Matthew McCright, piano
"Adjoining: Music by Women"
Hailed by the New York Times for her "rich tone" and "virtuosic panache," violinist Francesca Anderegg delivers insightful accounts of contemporary and classical music. Through her inventive programming, active composer collaborations, and precise yet impassioned interpretations, Anderegg has earned renown as a musical explorer of the first order. Since her Carnegie Hall debut performance in 2008, Ms. Anderegg has given recitals in venues across the world, including Brooklyn's National Sawdust, The Arts Club of Washington, the National Museum of Colombia in Bógota, and universities and concert halls throughout the world. Her appearances also include concerts with Itzhak Perlman and members of the Perlman Music Program. Ms. Anderegg's albums have been praised for their "stunning virtuosity" (Fanfare Magazine), "lustrous tone" (The Strad Magazine), and "riveting listening experience" (Second Inversion).
Since 2007, when Ms. Anderegg made her New York concerto debut performing Ligeti's Violin Concerto with the Juilliard Orchestra, she has championed the artistic and emotional expression of contemporary composers. She performed Daniel Schnyder's jazz-influenced Violin Concerto with Orchestra for the Next Century, and Pierre Boulez's solo compositions under the direction of the composer at the Lucerne Festival in Switzerland. With composer Reinaldo Moya, Anderegg has created interdisciplinary performances exploring Latin American literature and imagination. In 2019, she performed the world premiere of Moya's violin concerto with conductor Gemma New.
Anderegg holds degrees from Harvard University and The Juilliard School, where her teachers included Robert Mann, Ronald Copes, and Naoko Tanaka. Other mentors include Itzhak Perlman and Joseph Silverstein. She is a laureate of the Corpus Christi Competition and winner of fellowships from both the McKnight Foundation and the Leonore Annenberg Fund. An enthusiastic educator and mentor of young musicians, Anderegg is Associate Professor of Violin at St. Olaf College and has taught at Interlochen Center for the Arts.
American pianist Matthew McCright has performed extensively throughout the United States, Europe, Asia, and the South Pacific and on such prestigious stages as Carnegie Hall, Merkin Hall, St. Martin-in-the-Fields, and Ireland's National Concert Hall. He has thrilled audiences and critics alike with imaginative programming that places the greatest piano repertoire alongside the music of today's most innovative composers. A native of Pennsylvania, McCright now resides in Minneapolis, Minnesota, and is a member of the piano faculty of Carleton College. An accomplished recording artist, McCright has released seven solo recordings; his most recent Endurance on the Vox Novus label, as well as three albums on innova Records (Second Childhood, A Waltz through the Vapor, and Blender), the piano works of Gene Gutchë on Centaur Records, on Albany Records of the piano music of Olivier Messiaen, and What is Left Behind on the Proper Canary label.
McCright's festival participation includes Bang on a Can at MassMOCA, Printing House Festival of New Music (Dublin), Late Music Festival (UK), SEAMUS, Hampden-Sydney Chamber Music Festival, Engelbach-Hart, Kodály Institute, Perilous Night, Fringe, Bridge, Spark Festival of Electronic Music, SPLICE, Festival of Lakes, Rayuela, Oh My Ears, Source Song, Seward Arts, Zeitgeist Early Music, Duquesne University's Summer Music, Music 2000, CCM Village Opening, and Minnesota Composers Alliance, as well as programs for the American Composers Forum across the country. McCright completed his Doctor of Musical Arts Degree in Piano Performance from the University of Minnesota, Master of Music Degree in Piano from the College-Conservatory of Music at the University of Cincinnati and earned his Bachelor of Music Degree in Piano Performance, Magna Cum Laude, from Westminster College.