Concerts are held every 3rd Sunday, April through November and the 1st Sunday of December.
Due to ongoing COVID-19 concerns for the safety of our artists and concert patrons, and in compliance with restrictions on social activities, we anticipate additional concerts will be cancelled, but in the spirit of optimism we will wait to decide as the dates approach. Please return to this site for the most current information on our schedule.

Tesla Quartet & David Kaplan, piano
June 19, 2022 @ 3:00 pm

-

5:00 pm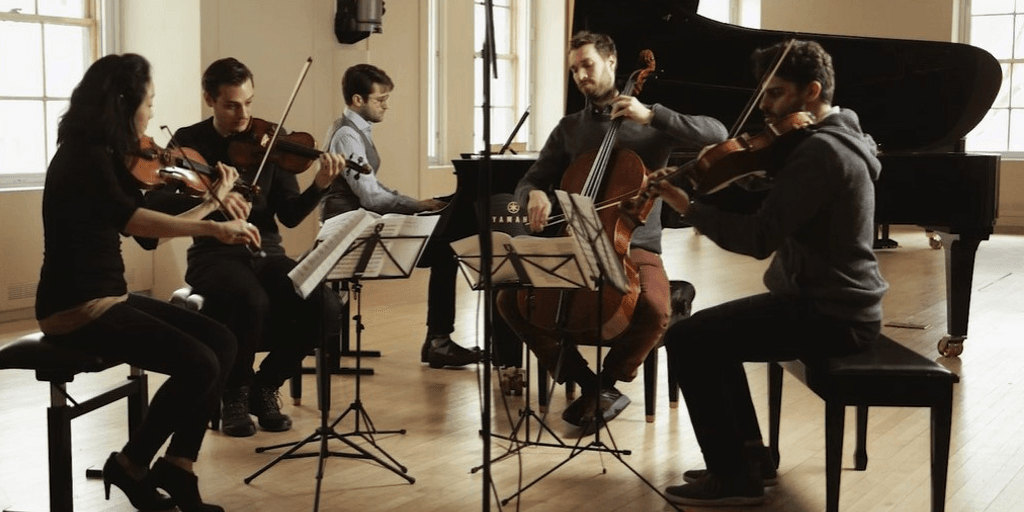 BFFs: Beethoven, Shaw and Brahms
Tesla Quartet + David Kaplan
Michelle Lie, violin; Edwin Kaplan, viola; Jared Blajian, cello; David Kaplan, piano
By donation
RESERVATIONS REQUIRED as church seating is very limited
E-mail: FOMAdmin@friendsmusic.org
Phone#: 518.918.8003
Masks & social distancing required
Program
Ludwig van Beethoven (1770-1827) – String Trio in D, Op 9 no 2
Caroline Shaw (b. 1982) – Thousandth Orange
Johannes Brahms (1990-1895) – Piano Quartet in g minor, Op 25

Program Description
Whenever Beethoven needed a violinist to premier his chamber music, he often turned to the gifted quartet leader, Ignaz Schuppanzigh. Whether it be a transcendent Op 132 or an effervescent Op 18, Ignaz was the guy for the job. But even before Beethoven ever put pen to paper on his first quartet, he composed a set of three string trios, the premiers of which were given by none other than that lifelong comrade and musical devotee, Schuppanzhig.
Great composers often develop beautiful relationships with their favorite performers, many times leading to great artistic collaborations. And Caroline Shaw's relationship with the Attacca quartet, affectionately called the Rothko Collective, is certainly no different. Caroline's interest in color, as suggested by her ensemble name, also reveals itself in the title of her piece Thousandth Orange. Here, Shaw colors her music with a thousand shades of orange through her imaginative musical textures and emotional subtlety.
Like Beethoven with Op 9 and Shaw with her Thousandth Orange, Johannes Brahms was also around 30 years old when he wrote this g-minor piano quartet. And just as with the other pieces, Brahms enlisted his close friend, the virtuoso pianist Clara Schumann to deliver the premier. Already in his twenty fifth opus, Brahms conveys his deep love for the rustic musical styles that pervaded the villages of his eastern countryside. A rich culture of roving bands inspired the finale; Brahms' "Gypsy Rondo".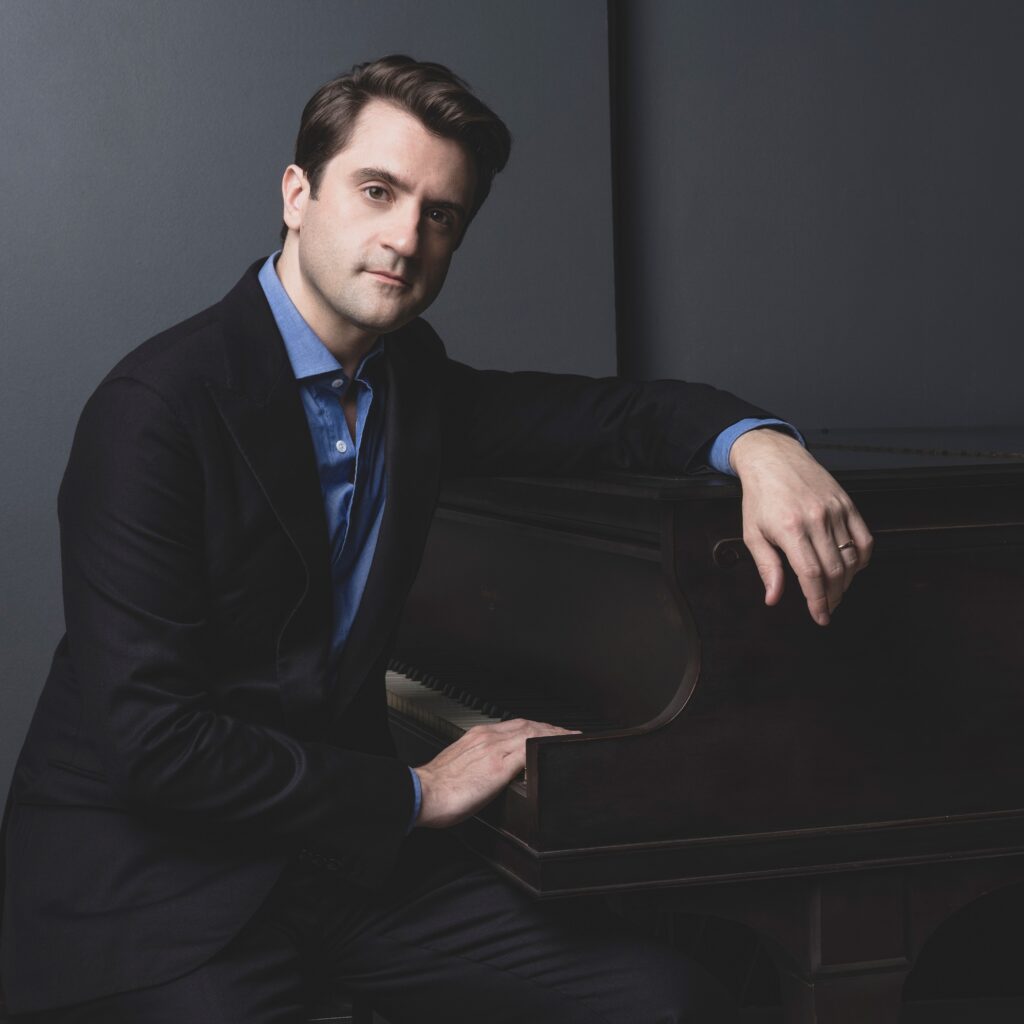 David Kaplan, pianist, has been called "excellent and adventurous" by The New York Times, and praised by the Boston Globe for "grace and fire" at the keyboard. He has appeared as soloist with numerous orchestras, including the Britten Sinfonia and Das Sinfonie Orchester
Berlin. Known for diverse and creative recital programs, he has appeared at the Ravinia Festival, Washington's National Gallery, Strathmore, and Bargemusic. Kaplan's New Dances of the League of David, mixing Schumann with 16 new works, was cited in the "Best Classical
Music of 2015" by The New York Times.

Kaplan has collaborated with the Attacca, Ariel, Enso, Hausman, and Tesla String Quartets, and is a core member of Decoda, the Affiliate Ensemble of Carnegie Hall. He has appeared at the Bard, Seattle Chamber Music, Mostly Mozart, and Chamber Music Northwest festivals,
and is an alumnus of Tanglewood, Ravinia-Steans Institute, and the Perlman Music Program.

Passionate about teaching, Kaplan was appointed Assistant Professor of Piano at the UCLA Herb Alpert School of Music in 2020. With a Fulbright
Fellowship, he studied conducting at the Universität der Künste Berlin with Lutz Köhler, and received his DMA from Yale University in 2014. Preferring Yamaha and Bösendorfer pianos, David is proud to be a Yamaha Artist.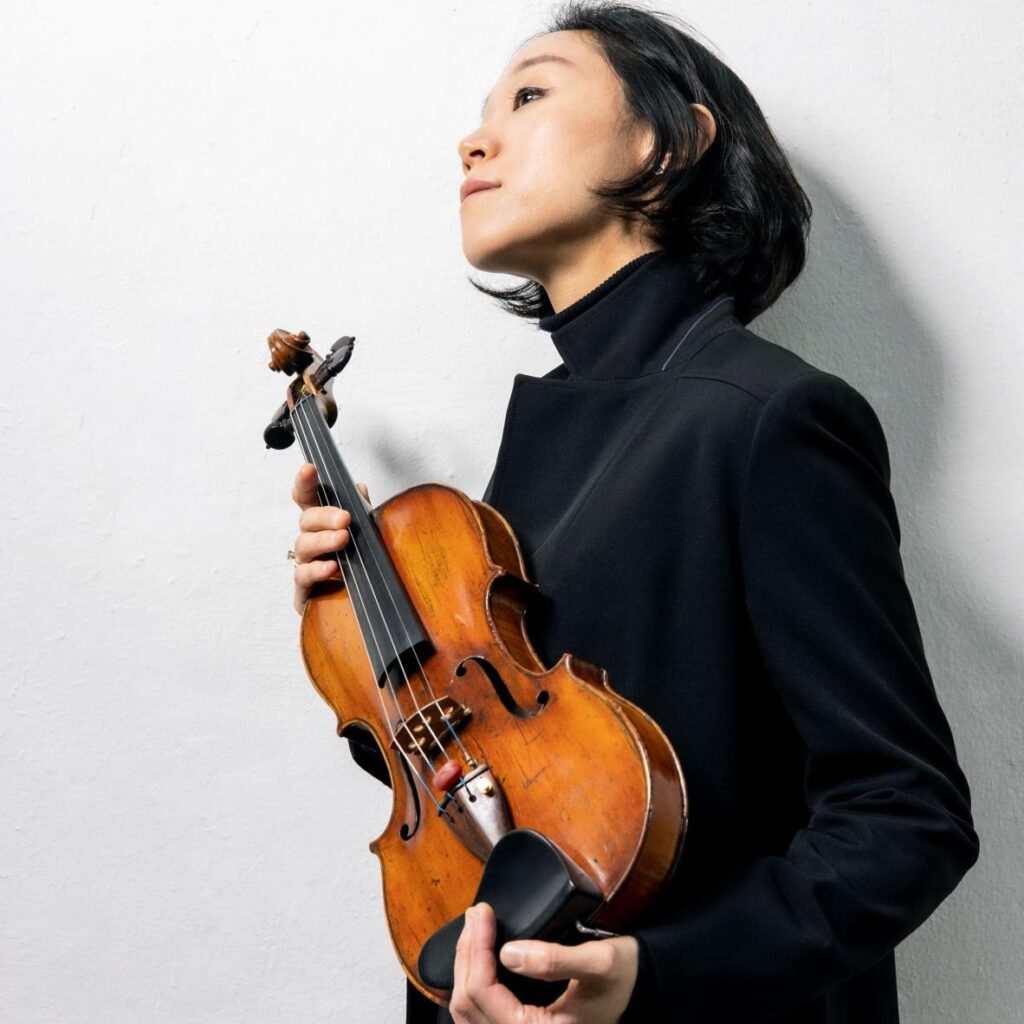 Michelle Yeunhae Lie, violin
As a recent 1st prize winner of Golden Classical Music Awards 2020, Michelle has shared the stage with some of the finest performers such as Itzhak Perlman, Toby Appel, Andrés Cárdenes, Eric Kim, Mark Kaplan, Atar Arad and Jon Nakamatsu.
Currently, Michelle serves as String Department Chair and a faculty at Brooklyn Music School, NY and is a teaching artist with the Midori and Friends while actively performing with the Tesla Quartet and Baltimore Symphony among many other collaborations.
Born in Munich, Germany, and raised in South Korea, her musical education in violin started at the age of 14 from the influence of her vocalist father. Michelle received her Doctor of Music Degree in 2013 from Indiana University.
Since joining the Tesla Quartet in 2011, she has won numerous prizes at international competitions, including the Gold Medal at the Fischoff National Chamber Music Competition; Second Prize, Haydn Prize and Special Award for Canadian Commission at the 2016 Banff International String Quartet Competition in Canada; and Third Prize at the Wigmore Hall London International String Quartet Competition in 2012.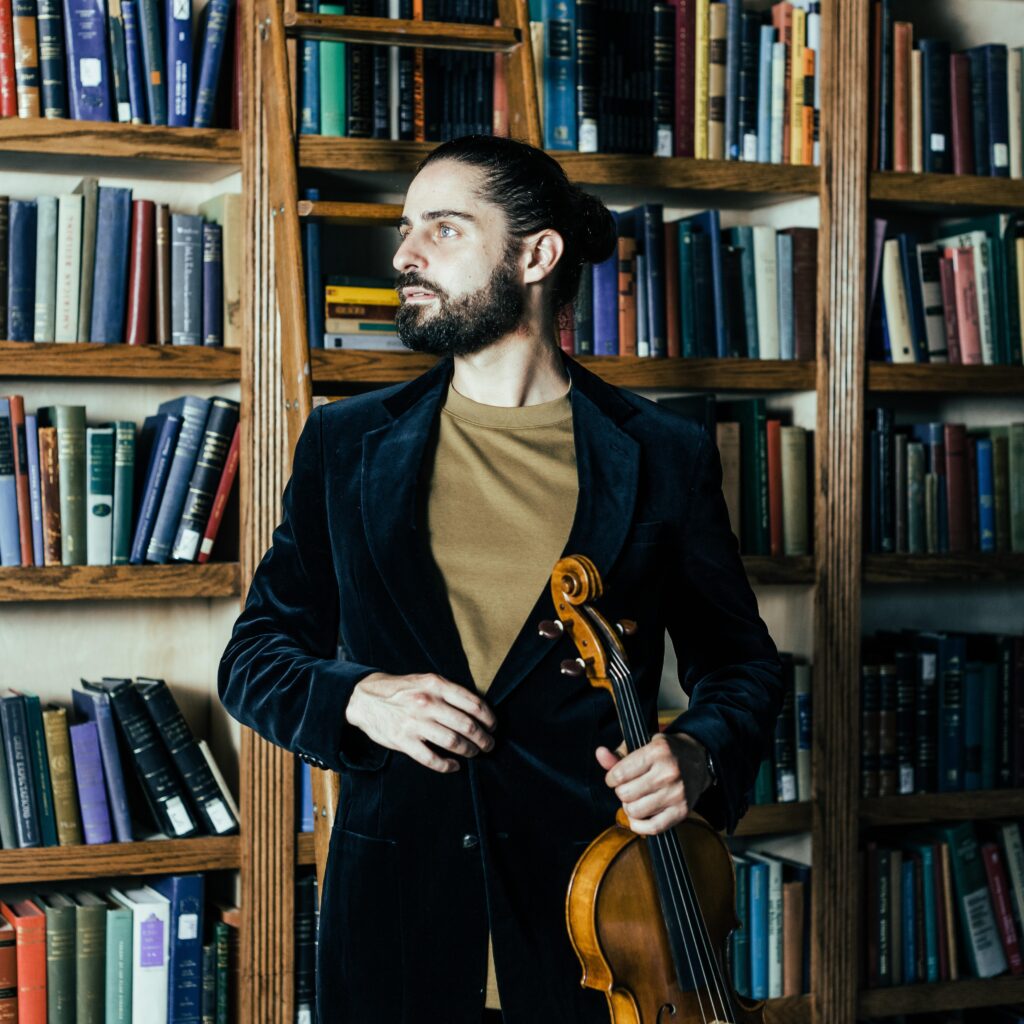 Edwin Kaplan, viola
Violist of the award-winning Tesla Quartet and the newly formed Duo Kayo, Edwin Kaplan continues to forge a versatile identity as a recitalist, chamber musician, and educator. He has performed on concert series across North America, Europe, and Asia, including Wigmore Hall,
Lincoln Center, and Tanglewood Music Center.
Edwin is a Doctor of Musical Arts and received a Master of Music degree and an Artist Diploma from the Yale University School of Music.

He is proud to serve his community as an advocate for music education. One of his most treasured projects is the Tesla Quartet's annual call for scores, for which he combs through hundreds of recently composed string quartets submitted by composers from all over the world. Through his work with the Tesla Quartet, he performs outreach at community primary schools and high schools and has given masterclasses at universities across North America.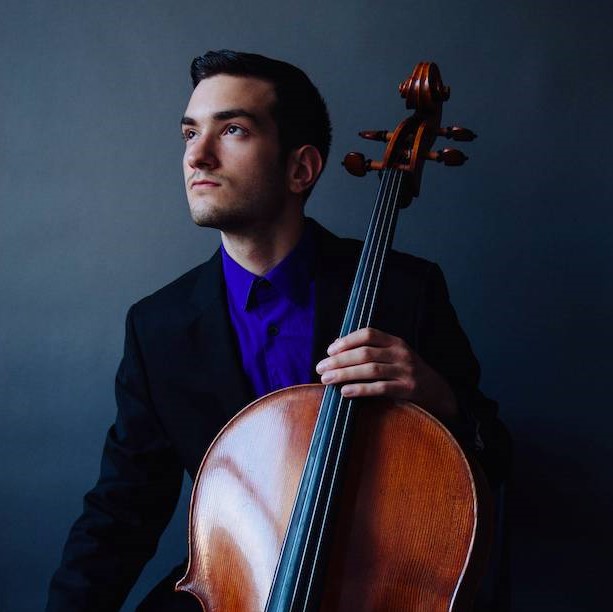 Jared Blajian, cello, has performed as soloist as well as a chamber and orchestral musician on some of the most prominent stages in the world including Carnegie Hall and Severance Hall in Cleveland. He is committed to engaging audiences, communicating passion and joy, and changing lives through music. Blajian has taught at the Pascale Music Institute in Pasadena, CA, in community engagement through the Cleveland Institute, the Sitka Cello Seminar, the Heifetz Institute, and
the Perlman Music Program.
A dedicated chamber musician, Jared has studied with members of the Cleveland, Guarneri, and Juilliard quartets along with members of the Kalichstein-Laredo-Robinson Trio. At the Cleveland Institute, he was a member of the Intensive String Quartet Seminar, run by members of the Cavani Quartet, and the Advanced Piano Trio Program, led by cellist Sharon Robinson. He has attended festivals including Music@Menlo, the International Musician's Seminar at Prussia Cove, the New York String Orchestra Seminar, the Perlman Music Program, ENCORE Chamber Music Institute, and the Heifetz Institute — where he was selected to participate in both a "Heifetz on Tour" and the inaugural "Heifetz-Ensemble-in-Residence" program. He is currently on the faculty at the Thurnauer School of Music.